A Woman's Epic Poem (a TV drama)
Zhao Wei, Liu Ye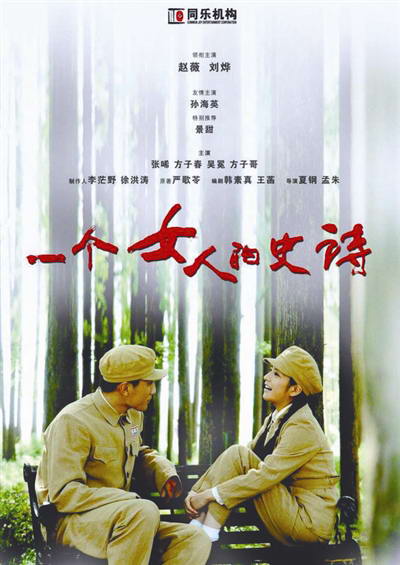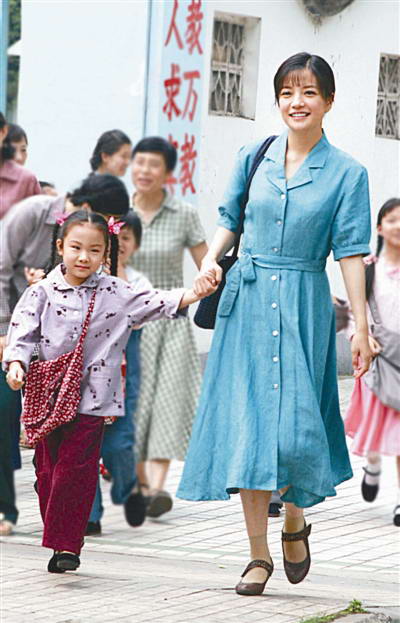 http://ent.sina.com.cn/v/p/2009-01-20/09422350523.shtml
Brigitte Lin, Wong Kar-Wai, Kenneth Pai collaboration speculation continues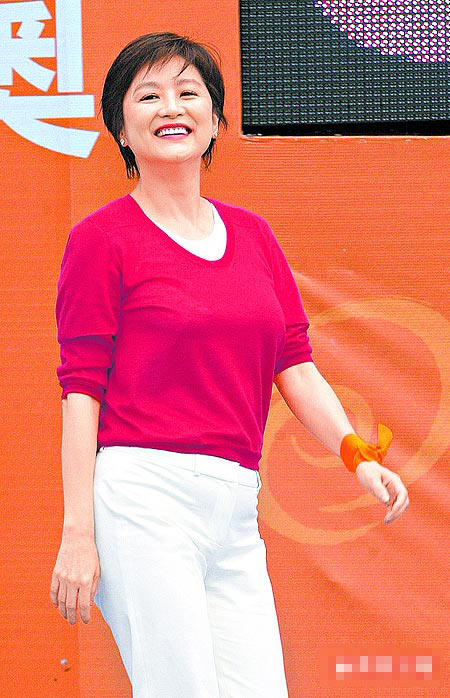 http://ent.sina.com.cn/m/c/p/2009-01-20 ... 0381.shtml
???
Report on Manfred Wong's blog about Shu Qi and Crouching Tiger, Hidden Dragon
Zhang Yimou recommended Zhang Ziyi to Ang Lee
http://ent.sina.com.cn/m/c/2009-01-20/04082350298.shtml
Big Big Wolf Makes Big Big Business
http://english.cri.cn/6666/2009/01/20/1261s445632.htm
"Chandni Chowk" laughs at Indian box office
http://varietyasiaonline.com/content/view/7875/1/
Jeonju Digital Project includes Hong Sang-soo's Lost In The Mountains
http://www.screendaily.com/ScreenDailyA ... tegory=518
Can John Woo's epic Red Cliff make it in America?
(Lydia Ianni)
(Her recent The Uninvited article [see 12/19 news] seems to have disappeared!!?)
The AP reports that director John Woo is optimistic about Red Cliff's chances at box office success outside Asia. The first installment of the epic film depicting the bloody Three Kingdom period of Chinese history has already cleaned up at the Chinese box office and done well in other Asian countries. According to an AP article, the film has gained distributors in South America and Europe but is still waiting on U.S. distributors.
America may be the land of opportunity, but not if you are trying to distribute a movie with subtitles. Few foreign films make it to wide release in the U.S. and fewer still make significant money here, but there are of course exceptions. So how do some foreign films make it in the U.S.? Here are some good bets to getting distribution and finding success in the American market:
1) Films need stars. Not just any stars, people Americans are familiar with. It doesn't matter how famous you are in other countries if American movie goers haven't heard of you. Consider some of the films that have made it big in the U.S. (relatively speaking). Crouching Tiger which had unprecedented success in the U.S. had Chow Yun Fat and last year's highest grossing foreign film Forbidden Kingdom had both Jet Li and Jackie Chan. While this doesn't guarantee anything, it's a good hint as to whether a film can get picked up. Red Cliff has Tony Leung who is a huge star in China and Hong Kong but not as large here and Takeshi Kaneshiro who might be slightly more famous here for his role in Hero and House of Flying Daggers.
2) Famous directors. Again, famous here is important. Again, what undoubtedly contributed to Crouching Tiger's success was the fact that the film's director Ang Lee had made a number of films in the U.S. prior to Crouching Tiger. Red Cliff's director John Woo has had a string of hits in Hong Kong in the 1980s and has made a name for himself in Hollywood (Mission Impossible II, Face/Off). This might be the deciding factor as to whether this film gets distribution.
3) Familiar Subjects. Life is Beautiful which was the highest grossing foreign film at one time dealt with the Holocaust, a subject certainly familiar to the average moviegoer. Now Woo's film is set in the Three Kingdom period - a particularly famous and bloody period of Chinese history. Famous that is, to the Chinese. Outside of Asian Studies Departments here, I don't think many Americans (including myself) are tremendously familiar with this time period.
While China will be treated to two installments of the film reaching over five hours, other countries will get their Red Cliff fix in one film totaling over two hours. The second installment in China was released Jan. 15, which should give it a box office edge since it will still be a fairly new release over the Chinese New Year (Jan 26).
http://www.examiner.com/x-1378-LA-Forei ... in-America
PSIFF film Painted Skin offers compelling love story... and human-eating demons
http://www.examiner.com/x-1378-LA-Forei ... ing-demons
Zhang Yuan's Dada's Dance at Sundance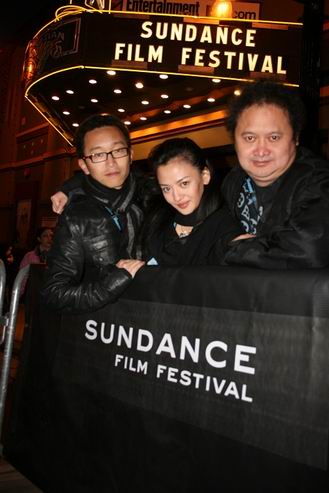 http://ent.sina.com.cn/m/f/2009-01-20/09542350550.shtml
Silver Valley (Silver Empire) screen at Berlin Feb. 12
http://ent.sina.com.hk/cgi-bin/nw/show. ... 863/1.html
Gaza horror moves director Yasmin Ahmad to help victims
http://www.star-ecentral.com/news/story ... sec=movies
Maggie Q to Fight with Kings
Maggie Q, who launched her career in Hong Kong, will star as the lead butt-kicking babe in King of Fighters, the English language, live-action version of the popular Japanese video game of the same name. The film is shooting in Vancouver. Gordon Chan, a noted director in Hong Kong, is making the film.
Sean Faris, Ray Park and David Leitch are also starring in the film, with Leitch also serving as the action choreographer.
The film wraps this month, with a third quarter release in sight.
http://artistdirect.com/nad/news/articl ... 58,00.html
Nanking Massacre movie wins at German film awards
http://varietyasiaonline.com/content/view/7877/1/
Japan audiences brace for a "Pandemic"
"Pandemic Archipelago", a disaster epic about a mysterious disease that kills millions in Japan
http://varietyasiaonline.com/content/view/7878/1/
Berlin Forum adds further nine from Asia
Beast Stalker, Citizen Juling, Doctor Ma's Country Clinic, The Blue Generation
http://varietyasiaonline.com/content/view/7879/1/
New Year Films Hot despite Chilly Global Economy
http://english.cri.cn/6666/2009/01/20/1261s445811.htm
"Soul of Shaolin" (Broadway)
http://varietyasiaonline.com/content/view/7881/1/
Edison Chen's CLOT branded Obama T-shirt only HK$580
Hopes to return via mainland market
Andrew Lau will consider Edison if he has a suitable Hollywood role
http://ent.sina.com.hk/cgi-bin/nw/show. ... 873/1.html
Jennifer Tse modelling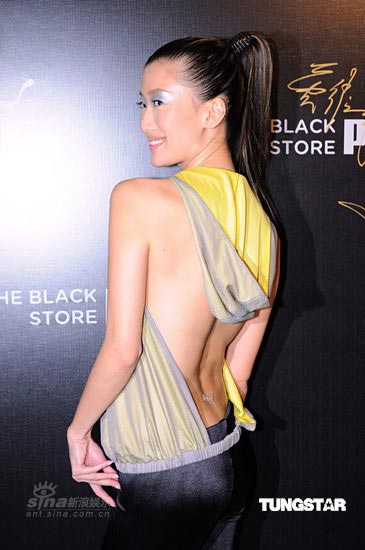 http://ent.sina.com.cn/s/h/2009-01-20/10342350601.shtml
Jackie Chan donates down clothing to elderly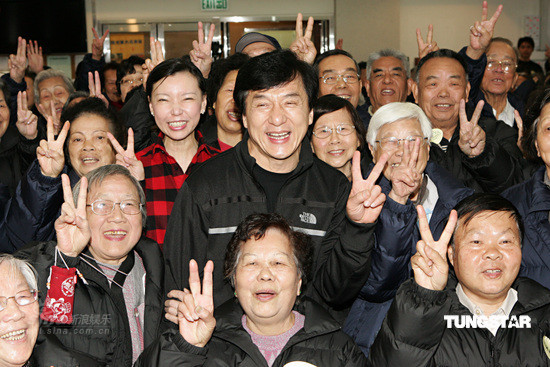 http://ent.sina.com.cn/m/c/2009-01-20/00112350156.shtml
Jackie Chan to Help the Next 'Karate Kid'
http://english.cri.cn/6666/2009/01/20/1261s445730.htm
http://news.xinhuanet.com/ent/2009-01/2 ... 686738.htm
Jacky Cheung back to work after a year off
http://asianfanatics.net/forum/Jacky-Ch ... 19273.html
FLAME AWARDS 2009
When lust & flesh rule
Richard Gere target of stakeout when Zhang-Vivi pictures taken by happenstance
http://newpaper.asia1.com.sg/show/story ... 08,00.html
Love rules...
Tony said: 'Carina looks strong but is inwardly weak. I am both strong outside and inside, we match.'
Carina told Apple Daily Hong Kong before their big day: 'I will take care of my husband my whole life. Tony is a small kid, every man is a small kid.'
http://newpaper.asia1.com.sg/show/story ... 04,00.html
?
Kelly Lin denies marrying Ken Chu
http://asianfanatics.net/forum/Kelly-de ... 19375.html
Jay Chou Turns 30
http://english.cri.cn/6666/2009/01/19/1261s445399.htm
Sony grabs rights to 'Black Dynamite'
"Dynamite," a freewheeling blaxploitation spoof with "Kung-Fu Hustle"-like action sequences premiered late Sunday at the Library in a packed screening.
http://www.variety.com/index.asp?layout ... 98766&cs=1
http://www.variety.com/index.asp?layout ... 6&nid=2853
BLACK DYNAMITE Movie Trailer – Premiere's at Sundance 2009
http://www.collider.com/entertainment/n ... 284/tcid/1
Black Dynamite Red Band Movie Trailer 2 (What the What!?!)
http://www.slashfilm.com/2008/11/23/bla ... -the-what/
Mrs Mugabe assaults photographer outside her luxury Hong Kong hotel
http://www.timesonline.co.uk/tol/news/w ... 537251.ece
Good Luck!