Karena Lam
http://ent.sina.com.hk/cgi-bin/nw/show. ... 184/1.html
http://news.xinhuanet.com/ent/2009-01/2 ... 727922.htm
http://asianfanatics.net/forum/Andy-and ... 21998.html
Aaron Kwok will be acting in three films in succession during Year of the Ox
http://asianfanatics.net/forum/Aaron-Kw ... 22171.html
Miriam Yeung: Oriental Daily CNY interview
http://asianfanatics.net/forum/Miriam-O ... 21999.html
Asian Pop - Jeff Yang
Bent Out of Shape over Avatar: The Last Airbender
http://www.sfgate.com/cgi-bin/article.c ... 012809.DTL
The 'Chindia' Connection
"Chandni Chowk to China"
http://www.sfgate.com/cgi-bin/article.c ... p11409.DTL
The Year in Asian Pop
http://www.sfgate.com/cgi-bin/article.c ... 010209.DTL
Edison Chen makes appearance in Canada showing support for FAMA
http://sg.news.yahoo.com/xin/20090128/t ... 1b9bc.html
Huang Shengyi's (off key) performance on CCTV Spring Festival Gala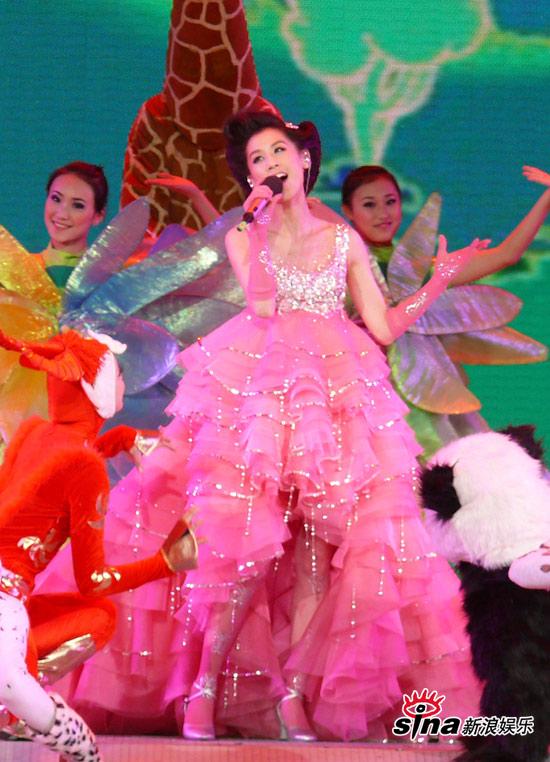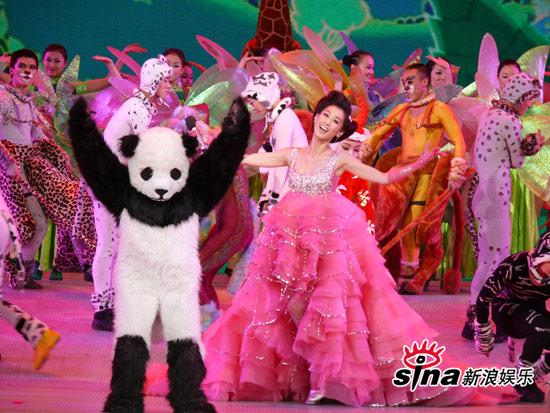 http://ent.sina.com.cn/s/m/p/2009-01-28 ... 7605.shtml
Nicholas Tse reveals: someone offered 8-figure sum for Lucas to film ad
http://asianfanatics.net/forum/Nicholas ... 22229.html
Charlene Choi takes EEG artists out for the New Year greetings
http://asianfanatics.net/forum/Charlene ... 21996.html
Angela Tong is still waiting for date to appear in court for drunk driving
http://asianfanatics.net/forum/Angela-T ... 21995.html
Crazy For Her review
Stage play features Connie Chan, Lee Heung Kam, Candice Yu and Sek Sau
Fans of Connie 'Movie-Fan Princess' Chan Po-chu: consider this a four-star review, stop reading, and buy your tickets quick – if you haven't already. For in this play, your idol sheds her refined public image to play a sassy version of herself, frequently clad in gorgeous fashion items, and she even dances a little! (Just a little.) You only have to take a look at the ocean of bouquets and life-sized Connie Chan cardboards cut-outs outside the APA's Lyric Theatre to appreciate what a pop culture phenomenon you're about to take part in.
Now for the rest of us, the ordinary theatre-goers. Presented by Emperor Stage, Crazy for Her is, in a nutshell, a drama with an all-star cast from the good old days of 1960s-70s film and TV, lavish set designs, sensational costumes, dense references to the history of its star, and a terribly dull script that tries too hard to prey on Chan's star persona instead of engaging its viewers with anything resembling drama.
The play is stitched together with a collection of extended scenes, each of which is taken chronologically from different stages of the life of Tsang (Chan), a popular fictional 1970s star who charmed the city with her TV roles, then retired from acting, only to make a comeback to the silver screen into the new millennium. It is loosely based on Chan herself, one of the biggest local movie stars of the 60s, who retired from the screen in 1972, and subsequently made a successful comeback to the stage in 1999, with the critically acclaimed, Cantonese opera-themed Sentimental Journey.
Despite some fantastic acting from Chan, Crazy for Her's writer-director Kam Kwok-leung has fallen into his comfort zone, mistakenly believing that the series of elusive allegories to its star must be in itself enough to satisfy the Chan-obsessed audience. (In a way, it does – but it only takes you so far.) Occasionally playful, frequently melodramatic, and mostly wearisome and beset by a very mediocre sense of humour, most of the episodes here play like imaginary snippets of Chan's life, dragging on without progressing the plot, nor building dramatic tension, or entertaining the audience. There are a few giggles in the theatre, but you wonder – if you're not a Chan fanatic – just how forgiving a viewer you'll have to be to thoroughly enjoy this show.
Running for 150 minutes (excluding the 15-minute interval), the only truly rewarding scene, came towards the end, when Tsang and her caring second husband (played by Shek Sau, pleasantly keeping his usually flamboyant image under control) decide to take part in a prolonged drunken escapade in their luxurious apartment, on the night that Tsang is scheduled to attend an Oscar-like ceremony at which she is up for Best Actress. The scene is pensive, funny, and coloured by a tinge of melancholy, and it culminates into an intoxicated dance number of the two actors, one of the show's more enjoyable moments.
Although the veteran cast (including Candice Yu, Lee Hong-kum and Cheung Kwok-keung) largely sail through the somewhat dreary dialogue and perform to their usual high standards, it's with great irony that the most interesting and spontaneous parts of the play are the pre-recorded video footage that is intermittently shown on the big screen; in one scene Chan hilariously bluffs her way through interviews on one trivial topic after another, before remarking that "the entertainment reporters will make up the news for her regardlessâ€